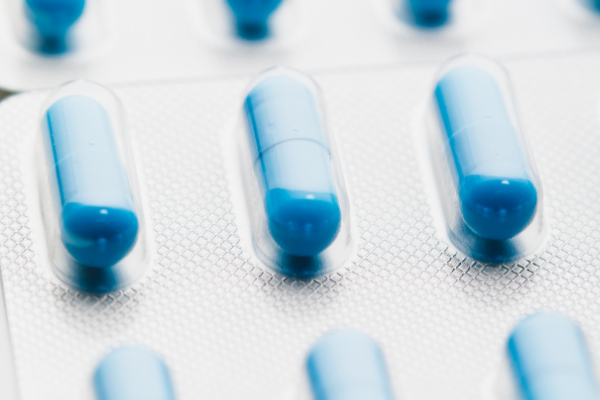 Truvada lawsuits stem from problems experienced by users of this medication. Prescribed in one of two scenarios -- either to lower the risk of getting HIV (human immunodeficiency virus) through sex or to be a part of the treatment regimen if already HIV positive -- some Truvada takers report serious side effects. They seek compensation from the drug's manufacturer, Gilead.
What is Truvada?
Though only a single pill, Truvada contains two anti-viral drugs: emtricitabine and tenofovir disoproxil fumarate. By blocking an enzyme called reverse transcriptase that HIV uses to copy its genetic material and reproduce, Truvada in the bloodstream proves helpful to stopping the virus from establishing itself. It does not, however, cure HIV infections or AIDS.
A doctor may prescribe Truvada to someone who is currently HIV negative but at high risk of contracting HIV. This action is called Truvada for PrEP (pre-exposure prophylaxis). This preventative measure, ideally in combination with condom usage during sex, helps the person remain uninfected. Truvada does not work against other sexually transmitted infections or prevent pregnancy.
People who are HIV positive also may get prescribed Truvada, but not to take by itself. Individuals with this status must take other medications along with Truvada to improve their condition.
Possible Problems from Using Truvada
Some people may not be able to absorb Truvada properly. This circumstance could lead to kidney disease, which if left untreated could result in kidney failure. Dialysis to filter waste from the blood or even a kidney transplant become necessary for survival.
Truvada users also might be in greater danger of Fanconi Syndrome, a rare disorder of kidney tubule function that affects the chemical makeup of urine. This condition can lead to kidney damage and bone loss.
Other bone problems experienced by some Truvada users include pain, softening, or thinning. Those affected may get diagnosed with osteoporosis, osteomalacia, or osteopenia. Breaks and fractures resulting from bone problems sometimes require extensive and costly surgery and rehab.
Filing a Truvada Lawsuit
Truvada users experiencing kidney and/or bone problems began taking legal action in 2018. The number of lawsuits continues to grow, and Gilead faces criticism that it knew about Truvada's potential consequences but failed to warn the public. Further damaging to the drug manufacturer's reputation are charges that it withheld a safer alternative drug known as tenofovir alafenamide (TAF) in order to maximize profits from Truvada's patent.
As Truvada lawsuits are relatively new, only time will tell how they ultimately turn out. Hundreds of plaintiffs already exist, and cases are pending in state and federal courts. That's why if you or a loved one suffered kidney or bone problems possibly related to Truvada now is the time to find a legal expert who can stay on top of developments.
Consider consulting Legal Help Services to evaluate the strength of your case. Having a skilled professional on your side makes the legal system easier to navigate and promotes better outcomes. And if you're simultaneously dealing with health problems, the stress relieved by such representation can be a godsend.